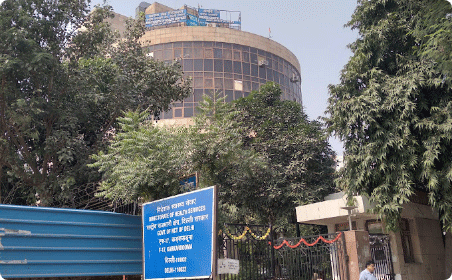 The Drugs Control Department of Delhi is a Regulatory Department. It regulates manufacture of drugs & cosmetics and sales of drugs. For the enforcement of various Drug Laws, Delhi State has been divided into two Divisions. Each Division is comprised of two Zones and is headed by one Dy. Drugs Controller. North-West Zones comprises one Division and south-East Zones comprises of the other Division. The Drugs Control Organisation was functioning, as a subordinate office under Directorate of Health Services till January 1986 and Director Health Services was the Ex-officio Drugs Controller. Thereafter, The Drugs Control Organisation became an independent Department with Drugs Controller as Head of Department. The Drugs Control Department of Delhi State is enforcing the provisions of following statutes, enacted by Government of India:

1. Drugs & Cosmetics Act, 1940 and Rules made there under.
2. Drugs & Magic Remedies (Objectionable Advertisements) Act, 1954.
3. Drugs (Prices Control) Order, 2013.